Jane (Certified Lead Ortho Assistant)
I am a Florida native and have been working in the orthodontic field since 1987. I hold a National Certification in Orthodontics Assisting. I am looking forward to helping Dr. Valderrama build her private practice at this location. I have spent time in all aspects of the orthodontic office from front desk to lab work, but I most love the personal interaction with each patient and their families and seeing the change in the patient's smiles. I live in Titusville with my two girls and my husband Tom. We enjoy traveling, reading and rescuing Dalmatians.
jane@valderramaortho.com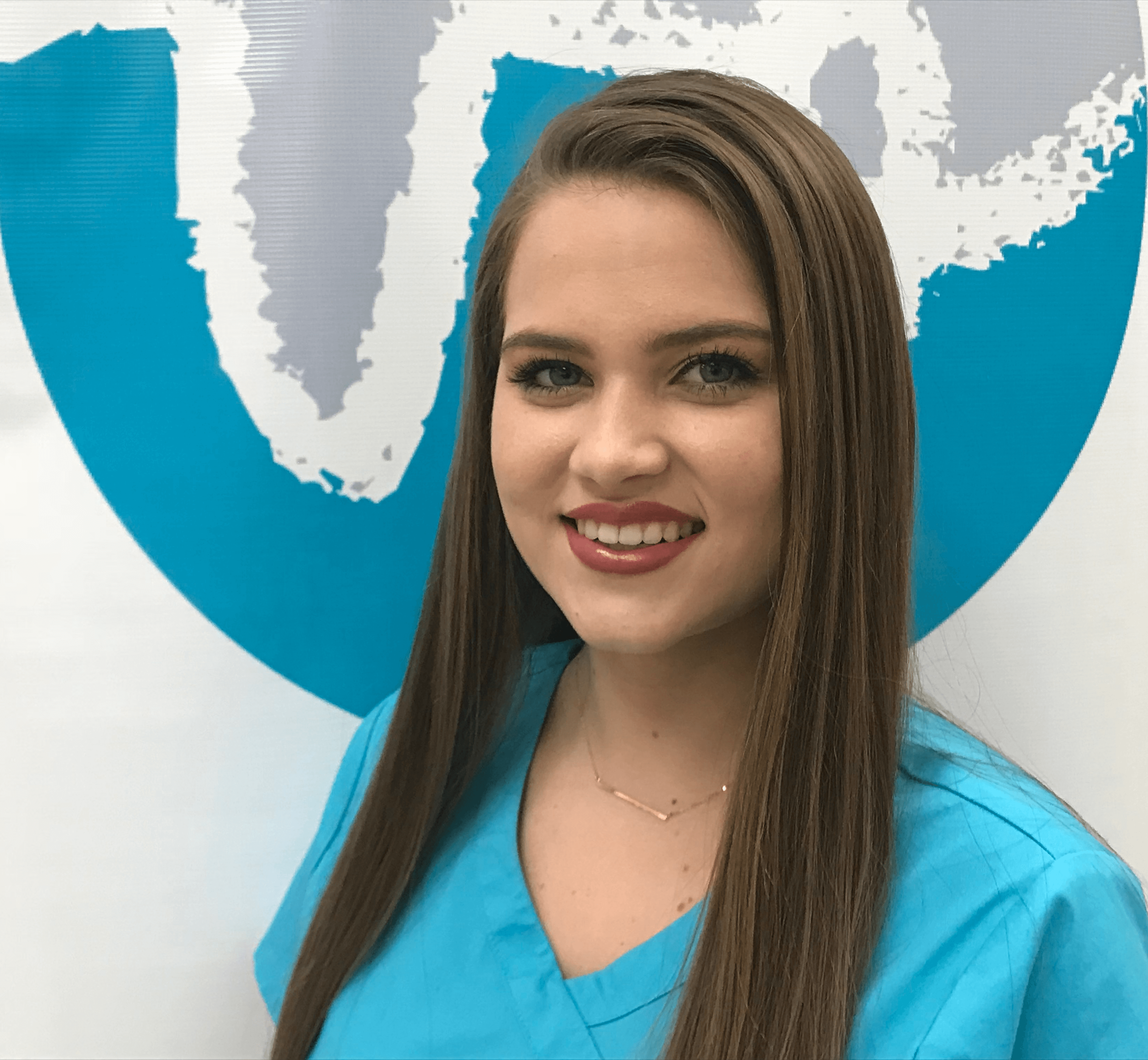 Amber (Ortho Assistant and Scan Specialist)
Hello! My name is Amber. I'm a native Floridian, graduate of Viera High School, and a member of the Valderrama staff since 2018. I enjoy personal interaction with our patients! You will see me at the front desk or talk with me on the phone. My goal is to make you feel like family. I have a passion for fashion, love unwinding at the beach, and love pets of course!
amber@valderramaortho.com
Paola (Ortho Assistant and Lead Sterilization Tech)
Hi! I'm Paola and currently attending dental school to become a Dental Assistant. I was born in Puerto Rico, but now happily living in Florida. About 4 years ago Dr. Valderrama was my Orthodontist, and I can say from personal experience, that you are in amazing hands! I am very grateful to be working with a wonderful team in such a beautiful office. Dr. Valderrama has been a great mentor as I'm constantly learning. I can't wait to meet you!
Amanda (Ortho Assistant)
I am from NY but I'm happy to be in Florida and thankful for Dr. V because I have started this amazing career in Orthodontics that I love. I have a family of 3, my love Kevin, my girl Lily, our cats, and now our little boy who will be here this summer of 2018!!!! I really enjoy working with the VO team and taking care of our patients.
amandar@valderramaortho.com
Tori (Ortho Assistant)
Hello, I'm Tori! I am currently a full-time student at the University of Central Florida. I am in my third year of college and I am pursing a Bachelor's Degree in Health Science. Once I finish my bachelor's degree at UCF I plan on attending Dental School to later become an Orthodontist. In my free time I love to go to the beach and sometimes paint. I am also a proud mommy to my two-year-old fur-baby, Ali. I'm excited to begin my career and I look forward to meeting all of you and giving you the smile, you have always wanted!
tori@valderramaortho.com
Gaby (Lab and Records Technician)
Hi, I'm Gaby! I'm Dr. Valderrama's daughter and am currently working towards my A.A Degree at Eastern Florida State College. I hope to one day find a career in law enforcement after completing my Bachelor's Degree. I enjoy working at VO with the team as it is a very cheery office!
Andrew (Sterilization and Records Technician)
Hi! My name is Andrew. I am a Florida native and currently a student at the University of Central Florida. I am majoring in Health Sciences and I plan on attending Dental School after graduating. In my free time I enjoy spending time with family and friends and being outdoors. I love working with others and can't wait to meet our awesome patients!
Alejandra (Treatment and Financial Coordinator)
Hola! I am Alejandra, Dr. Valderrama's sister. I am originally from Colombia. After I finished my bachelor's degree I moved to Melbourne to start my MBA in Healthcare Management. I enjoy taking care of and interacting with our amazing patients and their families. I have been learning so much about Ortho from Dr. V and the VO Staff who have years and years of experience in this field and love what they do. I love the weather and the beaches here. I like traveling, running, reading and doing outdoor activities with my son, Jeronimo!
alejandrav@valderramaortho.com
Kiki (New Patient Coordinator)
My name is Kiki and I have spent more than 25 years working in the Orthodontic field as both a clinical assistant as well as a business manager of multiple practices throughout the United States. I received my bachelor's degree in 1989 from USF, Tampa, FL, my hometown. I am married and have 3 children from ages 16 to 20! I am excited to be using my years of experience in both orthodontics and customer service in making Valderrama Orthodontics a continued success!
Alexandra (Scheduling Coordinator)
Hello my name is Alexandra but everyone calls me Alex. I grew up in the sunshine state. I am currently attending Eastern Florida to earn my Bachelor's degree in Administration. I am very thankful to be learning so much from Dr. V and working with such a dedicated team! I enjoy meeting new people and exceeding their expectations. My goal is to make you feel welcomed and leaving wanting to come back. I love to travel, read and stay physically active in my free time.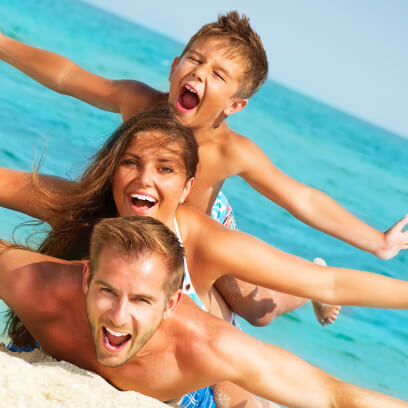 OUR MISSION
It is our mission to always provide you with the highest quality of orthodontic treatment and give everyone in your family the perfect smiles they deserve, while feeling at home with us in a relaxing, personalized, and trusting environment.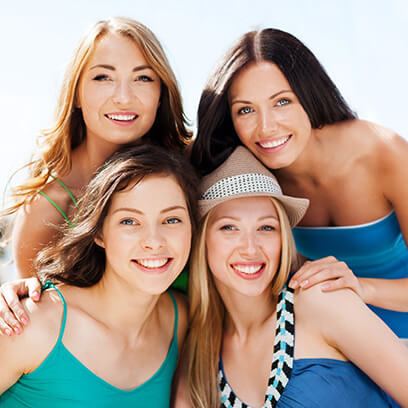 OUR VISION
Our vision is to become the Orthodontic provider of choice by achieving 100 % patient satisfaction while personalizing every single treatment to the specific needs of our patients. We pledge to be dedicated to you every single time you come for treatment, to listen to your needs, and to go above and beyond to meet your expectations and style of life.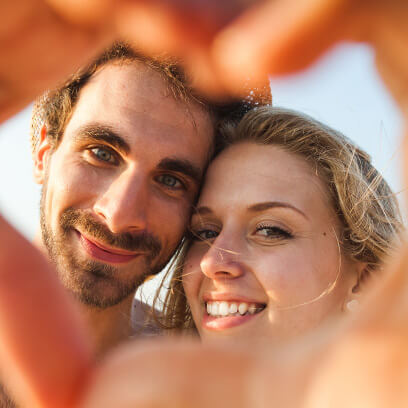 Our Motto
Orthodontic treatment changes a person's life, as the smiles on my patients become healthier and amazing, their self-confidence grows too. – Dr. V